Official application Terrace Mall Shonan application of terrace mall Shonan
By application, it is more fun by shopping.
Official application of terrace mall Shonan was born.
We check the latest information casually anywhere anytime. In your hand, "now" of terrace mall Shonan gathers.
※Please confirm
Terms of Use
.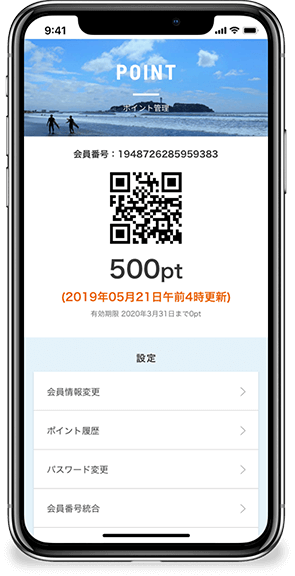 POINT 1
The points collect,
Usable.
Every purchase 110 yen (tax-included), 1 point collects.
Point that we saved is available for shopping for 500 yen equivalency every 500 points.
※It may not be available in some stores, the product.
POINT 2
Reward card more usefully.
In cooperation with your terrace mall Shonan reward card, we can share point.
After the cooperation, you can use point by both application and card.
※Reward card which can cooperate is only one piece about 1 application.
※When it is used the points, please input in all items including any item of member information registration item.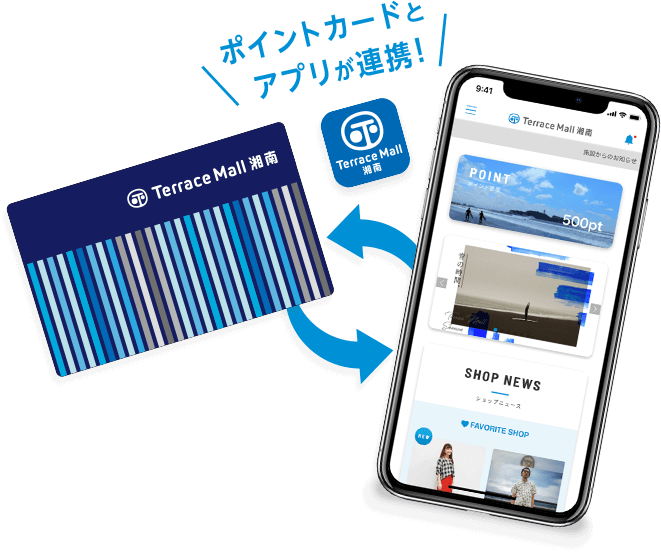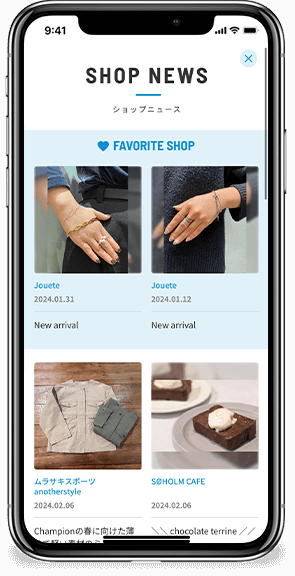 POINT 3
The latest information,
We check anytime.
What's New of shop which by registering favorite shop, registered arrives.
In addition, we can check information to want to know such as Shop-Guide and shop news, event & news immediately.
Terms of Use